Pain-Relieving Massage Therapy in Burnaby Near Metrotown.
Massage therapy has been used by millions of people to relieve pain, improve mobility, and recenter the mind & body. Many of our patients with chronic pain describe lasting pain relief after just one Burnaby massage therapy session. Others with trauma or a recent injury report a deep sense of calm and relaxation during and after the massage – sometimes lasting weeks! Our massage therapists provide unbeatable service in Burnaby –  call today and book a massage appointment with us!
Deep Tissue, Acupressure, Specialized Massage, & More!
Specialized Acupressure Deep Tissue Massage Burnaby
Depending on the physical condition of the client and the area where therapy is required, our professional Burnaby massage therapists use different unique and effective massage methods to perform deep acupoint massage stimulation, positive pressure and negative pressure massage on the treatment site. The goal is to promote blood circulation, reduce inflammation, eliminate stress and prevent pain. Call today to see why our patients love our methodical and patient approach to massage therapy in Burnaby!
Relaxing Stress Relief Massage in Burnaby
The accumulation of toxins produced by the body's biochemical reactions due to metabolic disorders is the main consequences of stress. The therapist's focus varies from person to person, with different massage methods to stimulate the acupuncture points, dredge the blocked areas, and help relieve stress.
Targeted Pain Relief Massage in Burnaby
Usually, the pain in a certain part of the human body is caused by poor blood circulation, and the accumulation of body metabolites causes local tissue inflammation and infection.
WonderPoint Deep Tissue Specialized Massage Therapy in Burnaby helps to promote blood circulation, relieve and resolve pain.
Ideal for people suffering from arthritis and vehicle accidents. This focused base massage therapy in Burnaby deals with any body pain issues (especially lower back pain massage) and uses various forms of touch in a specific area of the body needing attention. Details will be given to the specific area or areas that the practitioner has been requested to help relieve. Any historical injury information along with the recommendations of the client's doctor will be discussed to make sure there are appropriate methods used.
This massage option can be beneficial to anyone that has had recent injuries that are in the final stages of healing to which massage stimulates the muscles and tissues to help the recovery process.
The techniques and styles of this massage therapy performed in combination are effectively applied known body locations or acupoints that correspond to the specified area of discomfort or pain.
Burnaby Sports Injury Massage
When the body's metabolism is slow, heavy metals, chemical residues, and other acidic metabolic toxins accumulate, forming obstacles, resulting in poor blood circulation. In addition, oftentimes unmassaged muscles are stiff, causing left and right shoulders, the left, and right crossbones are uneven, and the left and right legs are not uniform, so when doing exercise this loss of balance in the body makes it more prone to sports injuries. The therapist first uses different special massage methods to adjust the balance of the body, and then promote blood circulation in the pain area to achieve anti-inflammatory, repair, relieve pain and eliminate symptoms.
Abdominal Qi Massage in Burnaby
It has been hundreds of years, ancient cultures recognized the abdominal area as a strong source of energy or power. These cultures considered this mysterious and essential center – where nutrition, information, and emotions are processed, assimilated and stored – to be a "second brain", and they have developed movement and breathing disciplines to maximize its power.
In most modern societies, we have lost this reverence. It is more typical to see today the abdominal area as a source of pain, embarrassment, and confusion, than as a source of health and vitality. We tend to ignore it and/or medicate it in order to override its effort to communicate with us, instead of looking at it, listening to it and learning from it.
It is designed to provide healing by working directly on internal dysfunctions and energy blocks by improving the energy flow in the viscera (Abdominal area). Abdominal massage techniques help detoxify the body by reducing stagnation, increasing elimination, improving digestion, and encouraging lymphatic drainage. It also strengthens the immune system.
AQM stimulates the internal organs to work more efficiently and helps correct postural problems resulting from an imbalance in the abdominal area. Deep-seated tensions are released and vitality restored. The body resumes more optimal functioning and reduces the pain.
AQM also helps people to balance their emotions. Unprocessed emotions are stored in the digestive system waiting to be addressed. Poor "emotional digestion" is one of the main causes of poor health. AQM allows emotions to unfold,  help release physical toxins from the body, clear emotional charges that are stored in the organs, and consequently unwind tensions that are manifesting in other parts of the body. This helps allow the body to re-adjust to its natural state.
Benefits of Abdominal Qi massage:
– Improved digestion, absorption, and elimination
– Increased energy, improved sleep, the release of stagnating emotions
– Clearing of vital, internal organs of toxic build-up
– Feel healthier, relaxed, calmer and happier
Pre/Post-Natal Massage in Burnaby
Prenatal Massage can help relieve the prenatal aches and pains. When pregnant, the body experiences several changes. With the extra weight, there is stress on the abdominal muscles, back, shoulders and neck. The aching back, common complaint among pregnant women is often relieved by prenatal massage therapy.
Reducing stress, headaches, sore feet, sore hips, insomnia, calf cramps, swelling, constipation are some of the related issues that can be addressed with massage therapy. We can decrease swelling via lymphatic drainage. Anxiety is also a common issue and is often relieved through massage therapy. We can help you strengthen key muscles for optimal health before, during and after pregnancy.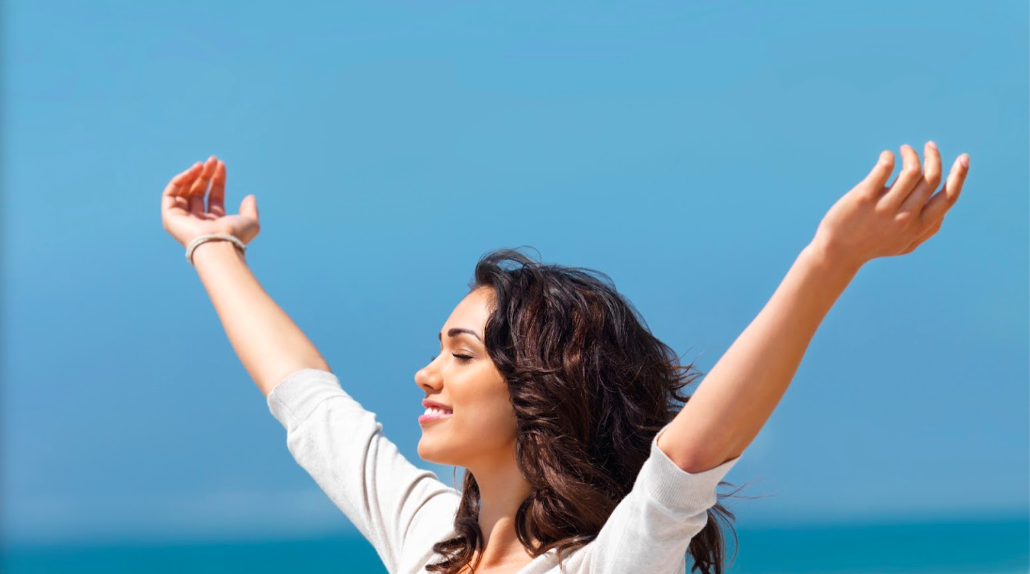 New – Read About The Scientific Benefits Of Our Burnaby Massage Therapy!
Massage therapy is just now making waves at the forefront of scientific and kinesiologic knowledge. It's a powerful therapeutic & preventative treatment aimed at improving recovery, balancing the body, and helping you heal where you need it most!
"I fell down not long ago and went to see Jennifer the same day to treat my back and shoulder. On the very next day, I am back to myself, without feeling achy at all. I have been going there for over a year and she delivers results each time to maintain my good strong back. Worth giving a try as she has been an acupuncturist for years!"
Flexible appointments available! Walk-ins accepted.
Or Call Now: (604) 336-0783
Information For Your Massage Therapy Booking
A deep tissue acupressure massage in Burnaby can seriously soothe your mind and body. If you've read this far, you already know that a solid massage by an experienced massage therapist or practitioner has impressive health benefits,including better blood circulation, better immunity, anxiety relief, and even improved sleep quality! Here are some things to keep in mind before you book an appointment and while you wait.
Choose Style Of Massage
Different styles of massage therapy lead to different kinds of results. Do your research and request the best type of massage therapy for your particular situation. If you're ever unsure, you can also ask our Burnaby massage therapy specialists to help pick the right choice for you.
Avoid Eating Right Before
It's best to eat lightly right before a sports injury massage or deep tissue pain-relieving massage. Try your hardest not to eat a massive meal, and if you do, make sure it's more than one or two hours prior to your massage therapy appointment.
Remember To Hydrate After Your Appointment
Drinking plenty of water is very helpful in rehydration, building healthy muscle tissue, and removing metabolic wastes. After a massage, your muscles will expedite the healing process – water will help immensely in making sure our Burnaby massage therapy is as effective as possible.
Excellent Burnaby Massage Therapy Is Our Mission
Same Day Deep Massage Appointments in Burnaby are Available.